Welcome to the SCS Trees Blog Page!
Please click on any of the article titles below to learn more about us.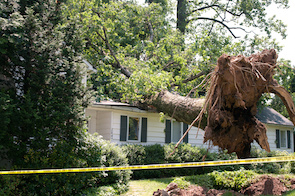 Never be deterred from calling in a professional tree removalist or a Certified Arborist if serious doubts about a particular tree's health arises. In fact, it is wise to have an arborist check your trees on a yearly or seasonal basis, depending on how many are on your property and depending on any serious exposure to inclement weather those trees may have had.
Still, it is easy to spot check trees and know when they are still healthy and do not yet require a call to a professional. There are four basic things to look for when conducting your own tree inspection.
Before learning these four things, always be forewarned and forearmed. A perfectly healthy tree can be rendered unstable due to storms, ice accumulation or heavy gusts of wind. Any inspection prior to a weather event that you have done yourself to determine the good health of a tree may become essentially void if that tree has been exposed to serious weather conditions. Trees are never 100 percent stable for this reason.
read more